Do You Feel That?
Clients come mostly from word of mouth and you don't know how to systematically attract more clients
You have an idea of how much revenue your business is making, but you don't know what is your overall long term potential revenue
You need cash to invest in your business, but don't know how and where to get it from
You want to have a greater impact and contribute your gifts to the world, but you don't know where to start from and what are the concrete steps to get there
You have a vision for your Business, but you lack clarity and feel overwhelmed with all the directions that it could take
You started your business alone, and now you wish you had someone with whom you could share the burden of making decisions
If this is how you feel,
then it is time for you to Grow Your Business™ !
With the Grow Your Business Program™, you will finally be able to realize your dream of being financially successful by sharing your gifts with the world in a business that is aligned with your Born To Do.
With the help of this Program, you will witness exponential growth and reach unprecedented levels of success in your Life and in your Business.
By choosing to be a member of the Grow Your Business Program™ you will not only be able to learn from Nathalie Garson who is an experienced Business Mentor, but you will also be part of the Born To Do Business Community where you will receive the love, the support and the help that you need to choose the right Business Strategy, to have the right Entrepreneur's Mindset and to execute Concrete Implementation.
Together, we will bring your life and your business to the next level!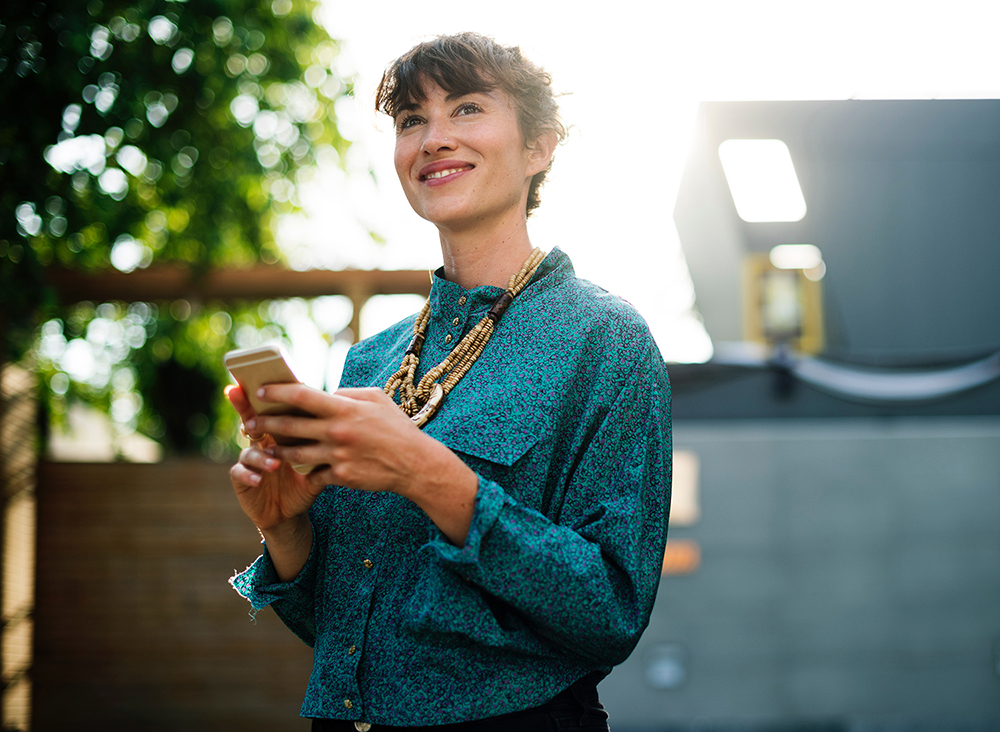 Who is this Program for?
The Grow Your Business Program™ is for you if you are a purpose-driven entrepreneur who wants to:
Strategically grow your business
Be financially successful while doing what you love
Be independant and live life on your own terms
Fully realise your Life's Purpose
Create meaning and contribution in your life
Align your Business with your Born To Do
AND increase your impact
If this is YOU, then Grow Your Business Program™ has been created for you!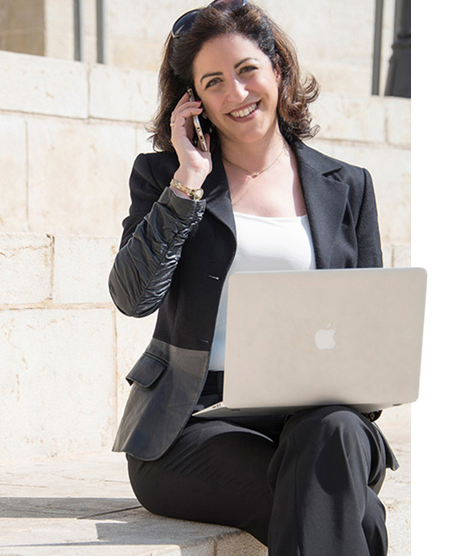 Nathalie Garson is a Business Mentor, a Strategist, and an Inspirational Speaker. She is the founder of the Born To Do Business Movement where empowered Entrepreneurs translate their life's mission into a successful business, so they can share their unique gifts with the world and have a greater impact.
Nathalie's Born To Do Business Programs have helped hundreds of entrepreneurs to acquire the mindset, the skills and the business expertise they need to grow and scale their business to reach financial success. Her unique ability is to enable business owners to be successful, all the while being aligned with who they are to ensure authentic fulfillment and greater contribution to themselves and to others.
Here is what you get:
With the Grow Your Business Program™ you will have access to:
A Business Mentor who has already empowered 100s of Entrepreneurs, that will help you at every step of the way to get the expertise and the mindset that you need
A Business Strategist with 15 years of experience who will help you choose the right positioning make the right strategic choices in your business
Clarity and Alignment with your Born To Do, your Life's Purpose
Personal Growth through your Business Growth by working on your self-worth and self-image
A Spiritual Connection to your Higher Self and to your Mission on earth
An Implementation Coach to help you execute the strategy and get things done
A Quarterly Goal Planning to strategically plan the upcoming quarters and to make sure that you reach your long term Vision
A clear visibility on your Cash Flow and on your Financial Projections to allow you to make informed long term decisions
The Accountability that you need to reach your goals and take your business to the next level
An amazing Community of like-minded entrepreneurs so that you are never alone in your Business anymore!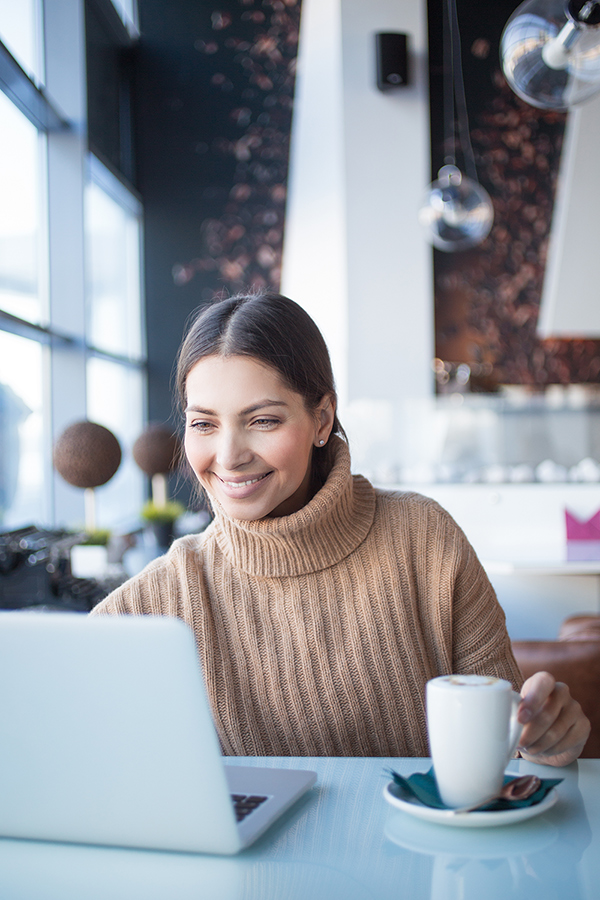 What are the Modules of this Program?
Throughout the 6 months of the Grow Your Business Program™ you will have access to the 12 bi-weekly Modules.
Module 1
Your Pitch, Your Narrative
Write your narrative starting with your WHY, share your Passion and talk about your Born To Do Vision and see how in your elevator pitch will attract potential clients who will want to know more about you and about what you do.
Module 2
Your Money Generating Activities
Learn how to differentiate between Money Generating Activities and Exponential Growth Activities and why it is crucial to manage your time and to know what activities to focus on when you want to grow your business.
Module 3
Your Ideal Clients' Pain points
Identify your Ideal Clients' Pain Points to create your Ideal Client Profile and learn how to translate those Pain Points in your Heart-Centered Marketing Message.
Module 4
Your Heart-Centered Marketing Message
Put yourself in the shoes of your Ideal Clients and understand their Challenges, their Needs and the Results they are expecting. Focus on those Pain Points when you write your Marketing Message.
Module 5
Your Marketing Campaign Plan
Create a Marketing Plan that includes "Push" and "Pull" Strategies, and that focuses on Cold, Warm and Hot Leads in different campaigns, using relevant Marketing tools and platforms according to your Ideal Clients profile.
Module 6
Your Campaign Calendar
Create your own Campaign Calendar based on your clients' Pain Points and get into the skin of your customers so that your message they recognize themselves in what you say.
Module 7
Your Website
Create a website that attracts potential clients and write copy for your website that will speak to your audience.
Module 8
Your Newsletter
Choose a Newsletter platform that will suit your needs and learn how to use this powerful tool to nurture your warm and hot leads and stay connected to them through the content that they will want to read about.
Module 9
Your Lead Magnet
Choose the Lead Magnet that is the most relevant for your audience and know how to present it to attract your ideal cold leads – such as a webinar, cheat sheet, video trainings…
Module 10
Lead Generation Funnel & List Building
Create a Lead Generation Funnel that attracts potential leads from different platforms (Website, Newsletter, Blog, Social Network, Videos etc…) and knows how to convert those leads at every steps of the funnel.
Module 11
Client Relationship Management (CRM)
Choose the Client Relationship Management tool that is the most suited to your needs and identify what type of information is stored and accessible in your CRM and how to use this information to follow up with potential clients.
Module 12
Closing the Sale with Authenticity
Learn how to close the sale with Authenticity and Integrity so that your ideal clients will want to work with you even before you get on Sales call with them.

Business Audit
First, we will evaluate your business to understand where you are today, what's working, what's not working and what's missing to ensure the revenue growth that you need

Strategy Session
You will have a Strategy Session every month to work on your Business Goals and on your Priority Projects to ensure that you are moving in the right direction with your business

Implementation Session
You will have an Implementation Sessions every month to coach you on the technical tools and on the systems to implement in order to grow your business exponentially

Born To Do Business Workbook
You will receive a Workbook with Business frameworks and templates designed to help you work on your Modules and reach your Business goals throughout the Program

Live Training Modules & Q&A
You will have access every week to a Live Training Module on relevant and inspiring business issues followed by Live Q&A to ask specific questions on your business

Mastermind Session
You will have access to a Monthly Mastermind Session to serve as your personal Board of Directors where the other Entrepreneurs of the Community will celebrate your wins and will share their best practices to help you find a solution to your Business challenges

Strategic Planning Session/Day
Every Quarter, you will map out your next 90 Days Goal Plan as well as your Financial Projections in your Strategic Planning Session, and once a year, we will get together for an "in person" Strategic Planning Day to plan the the upcoming year

The Born To Do Retreat
Once a year, we will get together for a two days Born To Do Retreat to connect to our life's purpose, work on our Mindset, learn how to play a bigger game and be the leader of our business and our lives

Accountability Buddy
You will be able to connect with your Accountability Buddy on a daily basis to ensure that you stay totally focused on your goals and implement each day

Closed Facebook Group
You will have Access to a Closed Facebook Group to exchange in the Born To Do Business Community with other like minded entrepreneurs

Content Library
You will have access to your Member Center to view the recordings of past Training Modules, to do the exercises and to implement step by step

Bonus Calls
You will get 2 additional Support Bonus Calls to schedule with us whenever you want to during the 6 months!
Do You Have More Questions on this Program?
If you are interested in getting more information on the Grow Your Business Program™, fill the form below and we will be happy to schedule a Breakthrough Call with you to get to know you better and to see how this Program can be a good match for you.
Frequently Asked Questions on the Program