Hey! I'm Nathalie,
I am a visionary, as well as an inspiring business strategist, coach and mentor.
I am passionate about empowering business owners and entrepreneurs to reach new levels of success, all the while realizing their dream business and fulfilling their life's purpose, what I call their Born To Do™.

SKILLS vs MINDSET 
Most people think that the most important assets you need to manage a business are skills and capital to invest.
While this is definitely true, I believe that it's just as important to have the Entrepreneurial Mindset. This mindset will give you the resilience to go through the psychological and emotional challenges that are so common when you are your own boss – such as feeling lonely, lost or overwhelmed. By working with me, you will strengthen your mindset to go through the tough times and still manage to keep your mind clear, making strategic decisions which will not be based on emotion or fear.

MONEY vs PASSION
Most people think that they have to choose between making money or doing what they love.
I strongly believe that we can do both!
Even more than that – I believe that the only way to reach true success – including financial success – is by doing what we love and making money with it.
So as you have probably guessed – I love what I do and I am very successful at it. My passion is to help you discover the mindset behind success, and put it into practice doing what you love, what you are Born To Do™!

WITH vs WITHOUT PURPOSE
Most people think that while it is important to know what our purpose is, it is not essential.
I believe that our purpose is the foundation of everything we do. It is what defines the goal we want to reach and it defines the course of action that we should take in any given situation. So when you ask yourself, 'what is my purpose in life?', it is not a nice extra, it is a "must" that we cannot afford not to have.
Working with me will help you find your purpose and passion in life and translate it into financial success. Sounds too good to be true? Well, I am living proof that it is possible to do what you are Born To Do™ and be financially successful from it!

STRATEGIST, COACH or MENTOR?
Most people think that it is enough to be an expert in something in order to be successful in business.
I believe that being an expert in your own field does not automatically mean you are an expert in managing and optimizing your business.
Surrounding yourself with experts who can teach you these skills is essential, whether you are just starting out in the business world, or whether you're a seasoned entrepreneur. Working with me, you will benefit from the expertise of a Consultant, the skills of a Coach, and the experience of a Mentor.
I have 15 years of experience and expertise as a Business Strategist & Consultant, giving me the knowledge to teach you:
How to work on your brand positioning strategy, your marketing, your client relations and your finances.
How to create systems and workflows for your strategic business plan.
How to delegate in order to leverage your business, taking it to the next level in terms of both profit and of success.
I have the tools and methods of a Business Coach/Strategist – I have learned from experience that being the best Strategist or Consultant is not enough to help Business owners and entrepreneurs make the right strategic decisions. That's why I adopted Coaching methods and tools as an essential part of how I work, in order to empower you to work on your Entrepreneurial Mindset and grow your business as far and as fast as possible.
When you work with me, you'll also be given the inspiration and hands-on advice of a Mentor – Since the best way to share experience and expertise is to lead by example, by working with me you will receive first-hand advice from someone who has already gone through what you are going through, has already made the mistakes and found creative and efficient ways to fix them. There's no need to reinvent the wheel or waste your precious time on trial and error.
Join my free upcoming online training "5 steps to getting high paying clients while doing what you love".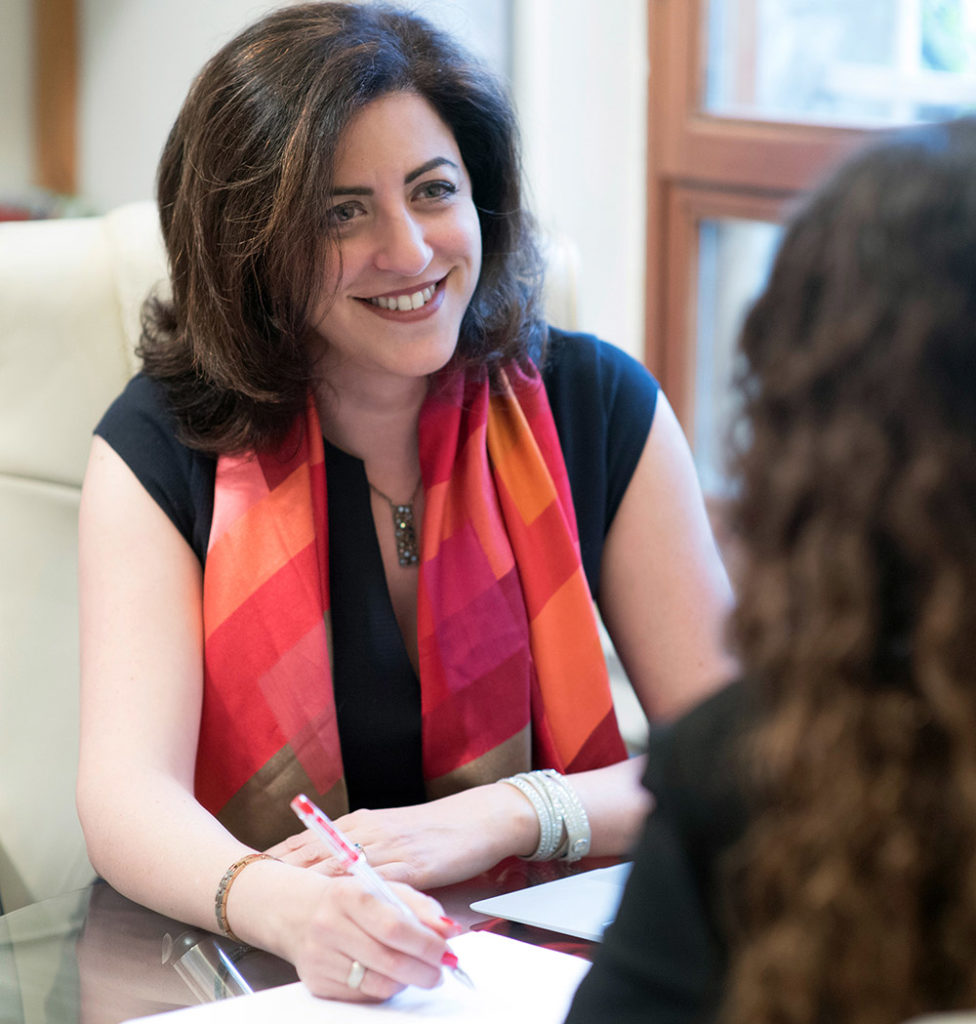 WHAT'S

MY STORY
ONCE UPON A TIME….
Fifteen years ago, I started my career in Marketing in the Corporate world and I climbed the ladder all the way to the top, becoming an Executive Director of Marketing & Business Development. After completing my Executive MBA, I decided to open my own consulting firm, giving strategic advice in Marketing and Business Development to various organizations, from medium & large-sized companies, to governmental institutions.
UNTIL I WENT ON MY PURPOSE QUEST….
I was very good at what I was doing as a consultant and I was successful, but I felt disconnected from my true passion. So, I went on what I call today my "Purpose Quest". I started asking questions to myself and others, introspecting, searching, and losing sleep over the biggest question of my life – What is My Purpose?
THE BIG QUESTIONS….
I was asking myself all kinds of questions such as – 'Why are we here?', 'What is our mission on earth?', 'What are we supposed to do on this planet so that our lives will be more meaningful than just making money and spending it?' – and I was genuinely searching for meaningful answers.
THE BIG REALIZATION…
In the middle of my Purpose Quest, the realization I was waiting for became clear. While I loved being a Business Consultant for big companies, my true passion was to help high-achieving people and purpose-driven entrepreneurs be financially successful by sharing their gifts with the world while fulfilling their life's purpose. Doing what they were Born To Do™!
MY BORN TO DO™, MY VISION
It all started when I uncovered my own Born To Do™. I was born to inspire and empower high-achievers to gain sharper clarity about their vision and dreams. In turn, I contribute on a greater scale to a more meaningful and purpose-driven world.
I find the most joy and fulfillment in bringing entrepreneurs and business owners closer to their purpose, enabling them to lead successful ventures that reach higher levels of financial growth through meaningful work.
ABOUT

ME
Originally born and raised in Paris, I moved to New York at the age of 17 and after many years in the US, I came to Israel where I live today with my life partner and two grown-up kids.
Moving to Israel has been the realization of a life dream, as well as one of the best decisions I have ever made, both for me and my family – Israel has always felt like home, and Jerusalem is the place where my heart and soul are perfectly aligned.
After eight years of working in the corporate world, I completed my Executive MBA at the Hebrew University of Jerusalem, providing me the courage and confidence to realize another lifelong aspiration – opening my own business in 2012.
Three years ago we moved with my life partner to the home of our dreams which is located in an old neighborhood of Jerusalem. Our house is surrounded by trees and I wake up everyday feeling grateful to live in this beautiful place that I can call home and for the positive energies that it brings into our lives.
Today, I am pursuing an even bigger dream to help purpose-driven entrepreneurs like you, to be financially successful while doing what they are Born To Do™.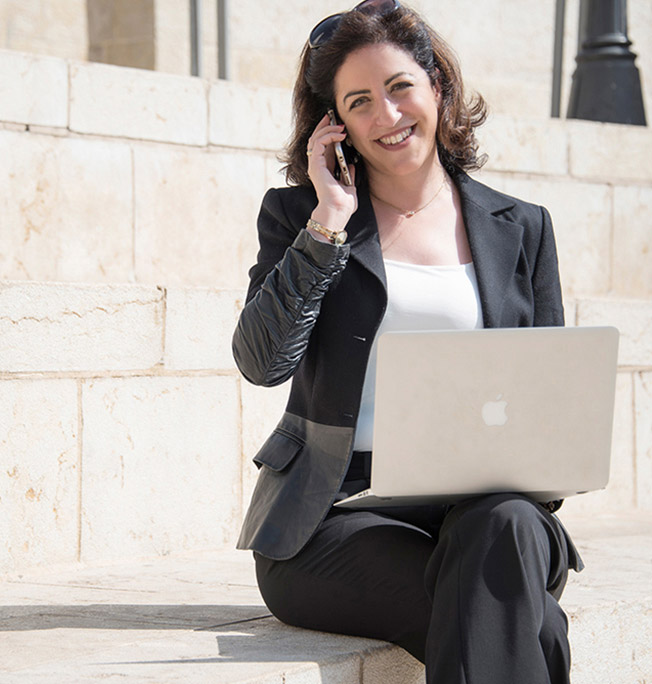 SEND ME A

MESSAGE
Get in touch. Let's discuss ways we can start working together.