Are you ready to overcome your challenges one at a time and optimize your business?
Are you struggling with one challenge in your business that you don't know how to overcome?
Do you need a push into one aspect of your business which you feel is weak and needs to be strengthened?
Have you pinpointed one area of your business that you need guidance in or mentoring?
If the answer to those questions is Yes! and if you know which area you need help with, then the Born To Do VIP Session™ is just what you need!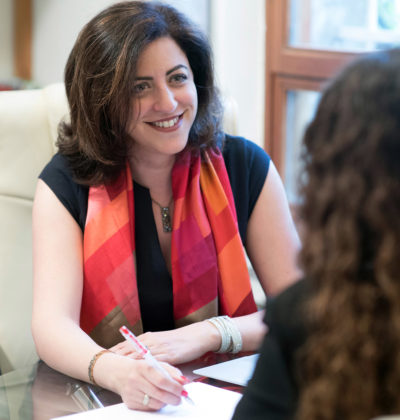 With more than 100's of entrepreneurs that I helped either launch their new business, grow their existing business or scale their already successful business, I am always been amazed at the breakthroughs that could happen in one unique session with my clients.
If you too want to experience a mind-blowing breakthrough in one specific area of your business which will help you see things differently and change the course of your actions, the Born To Do VIP Session™ is a unique opportunity for you to work on a specific project and to get concrete solutions and tools that will take your Business to the next level.
Here is what's included in the Born To Do VIP Session™:
A Strategy Call of 30 minutes with Nathalie to identify the project you want to work on, the challenge you are facing, the area in your business in which you need help and to set the goals that you want to achieve with this VIP Session.
An email follow-up restating the goals agreed upon in your Strategy Call + the preparation work that needs to be done in preparation for your VIP Session.
A 3 hours session on video conference (Zoom) where we will focus on your specific project, and give the tools and the needed expertise to reach your specific goals.
A follow-up email summarizing the work that we did during the VIP Session, along with the recording of your session, as well as suggestions for next steps.
Here are a few issues/challenges that can be worked on during your VIP Session:
Marketing Strategy – getting clarity on your Marketing Strategy with concrete answers and decision on your positioning

Your Ideal Client – how to define who is your ideal client and how to reach them

Marketing Plan – create a concrete Marketing plan according to your Marketing Strategy

Creating systems – map out the activities of your Business and list the systems and workflows that can be used to optimize your activity and leverage your time

Finding your niche – analyze your expertise and translate it into your Niche
Attracting clients – Identify the different activities that you can do to attract new clients

Closing the deal – learn how to close the sale and increase your conversion rates of new clients

Proposals – how to write a proposal/ contract that is clear and protects you from misunderstandings

CRM – how to start putting together a Customer Relationship Management system and why it is important

My elevator pitch – put together the vital elements of your elevator pitch and know how to present yourself so people don't forget you
Campaign Calendar – create your Campaign Calendar as part of your Marketing Plan to organize your messages and your target market

Hiring a Virtual Assistant – how to hire help, delegate tasks and put together a Job description and requirement

Financial projections – work on your forecast revenue and increase your visibility for your financial future

Your Irresistible Offer – how to define what is your irresistible offer to offer to your ideal client
The Born To Do VIP Session™ is just the push that you have been waiting for to leverage your business on a journey of profit and impact!