Do You Feel That
You feel stuck in your business and you don't see a way out
You feel overwhelmed with a challenge and you don't know where to start from
You are lacking clarity in some aspects of your Business
You have questions about the direction that you want to take
You don't feel aligned between what you do and who you are
You need a mirror to reflect back and to allow you to make the right decisions
You need concrete help in a specific area of your business
What is a VIP Session with Nathalie?
This idea of offering a VIP Session came to life from the many requests that I received from clients, but also from potential clients, who wanted to spend more time one-on-one and to enjoy this unique opportunity to brainstorm together on a specific issue in order to come to concrete solutions in a short and efficient manner.
In this VIP Session, you will benefit from my undivided attention, and you will be able to pick my brain and to enjoy my expertise and experience as a seasoned strategist and Business coach to give you the clarity that you need, and the solutions to the specific challenges that you are facing in your business.
With this VIP Session, you will get the clarity, the insights and the tools that you need to take your business to the next level and to reach your goals much faster than you thought.
WHO IS THIS VIP SESSION FOR?
The VIP Session is for you if you:
Hesitate between different directions to take your business
Need a quick fix or a fast solution
Have to make a strategic decision for your business
Need the feedback and the echo of an experienced and successful business coach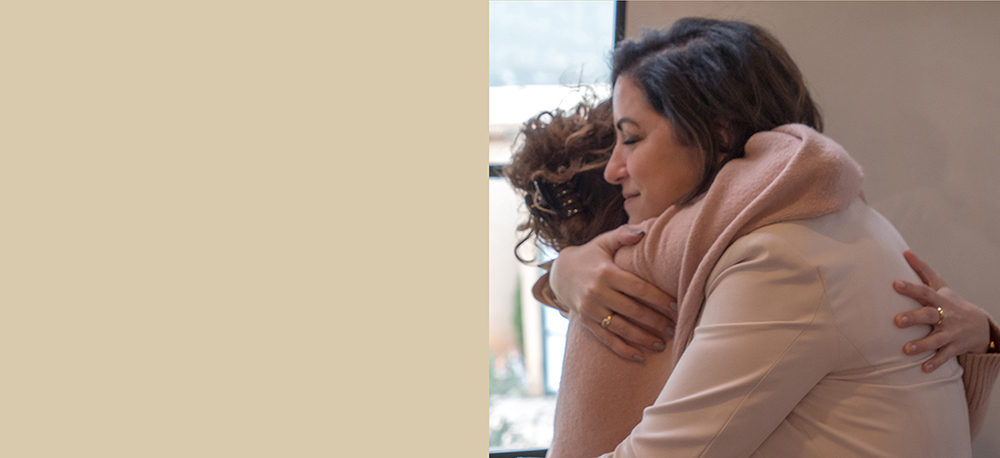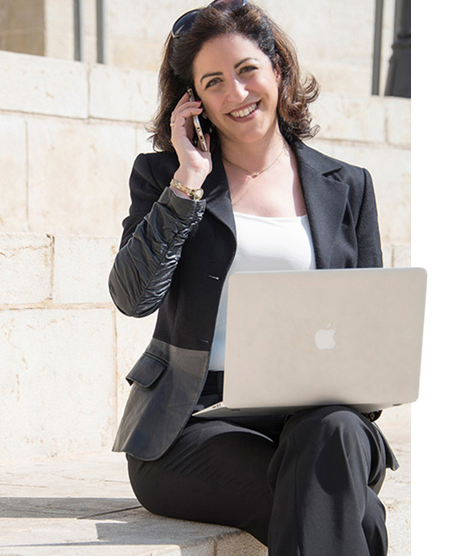 Nathalie Garson is a Business Mentor, a Strategist, and an Inspirational Speaker. She is the founder of the Born To Do Business Movement where empowered Entrepreneurs translate their life's mission into a successful business, so they can share their unique gifts with the world and have a greater impact.
Nathalie's Born To Do Business Programs have helped hundreds of entrepreneurs to acquire the mindset, the skills and the business expertise they need to grow and scale their business to reach financial success. Her unique ability is to enable business owners to be successful, all the while being aligned with who they are to ensure authentic fulfillment and greater contribution to themselves and to others.
How does it work?
The VIP Session is an intense and exclusive individual quality time that you get to spend with Nathalie to solve a specific issue or dilemma, and it includes the following:

Breakthrough Call
First, we will schedule a Breakthrough Call in order to identify if you are a good match for this VIP Session.

Business Evaluation
If you are, then you will receive a Business Evaluation to describe in more details the specific business issues or dilemma that you want to work on in the VIP Session.

VIP Session Workbook
Before the session, you will receive your VIP Session Workbook with the relevant templates, exercises and tools that you will need to solve your issues.

3 hours VIP Session
During the VIP Session, you will benefit from 3 hours of undivided and complete individual attention from Nathalie with specific and concrete goals to reach at the end of the session.

Follow Up Call
You will be able to reconnect with Nathalie for a 30 minute follow up call to check how you have been implementing the solutions discussed during the session.
What are the issues or dilemmas that can be discussed in a VIP Session?
The VIP Session is an excellent opportunity for you to lay out a specific issue or dilemma that you have in one area in your business where you need some concrete help. Most of the time, as the business owner, you know better than anyone else what is the issue that is blocking you or where you feel stuck.
In order to help you identify this issue, you will find below a list of themes that you might want to address in your VIP Session, but it is not exclusive as there are as many challenges as there are entrepreneurs :). You will be able to choose your themes in the Business Evaluation that you will fill out before the VIP Session.
Born To Do
Getting clarity on what you are Born To Do
Translating your Born To Do into a financially sustainable offering
Mindset
Going through a mindset shift in your business
Acquiring your CEO mindset, seeing yourself as the owner of your business
Knowing how to fight your fears and insecurity in your business
Gaining self-confidence and self-worth in yourself and in your business
Visualising your future and what would you like your business to become
Niche
Identify your Unique Brilliance
Choosing a specific target market or niche to focus on
Creating your ideal client profile
Deciding on which product or service to focus on
Analysing your competition and your place in the market
Financial & Strategy
Working on your financial projections of the year
Working on your Strategic planning and setting up goals
Marketing
Creating your own Marketing plan & budget
Creating your weekly newsletter (content and tools)
Creating your lead generation funnel to attract more potential clients
Sales
How to increase your revenue in the short, mid and long term
Setting up Sales process and follow up in your business to close more deals
Setting up a CRM in your business to manage your database and your pipeline
Sales calls and closing the sales process
Your Pitch
Working on your presentation pitch to present yourself
Working on a lecture or a presentation that you have to give
Business Systems
Mapping out your business and deciding who to hire and what to delegate
Setting up a project management system for your business
Creating Operation Manuals systems to monitor and writing down everything you do in your business
"This Session made me realize that my mindset is perhaps not the best for me to manage and grow my business and that I probably have to work on my alignment if I want achievement and success. This session was for me precious and meaningful and it can help you save a lot of time and energy. I feel that Nathalie is fundamentally honest and trustworthy."

– Catherine S.
MasterClass Participant

"Thank you again for this VIP Session.
The concentrated time with you alone was very valuable and very impactful and now I am feeling fired up and full of enthusiasm.
You bringing together personal development and business concepts made me resonate in a different space and it is quite exciting to see that these things are within my control. I just have never seen how to apply this from this perspective. I am excited to concretize the concepts you beautifully shared with me.
Thank you! it was an excellent session and I look forward to starting implementing and planning."
– Devorah
Healer

Do You Have More Questions on this VIP Session?
If you are interested in getting more information on the VIP Session, fill the form below and we will be happy to schedule a Breakthrough Call with you to get to know you better and to see how this Session can be a good match for you.