F.A.Q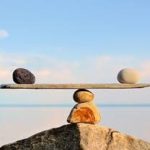 Beyond the financial success that we all want to achieve, most of us have a dream that we want to pursue, a message that we want to convey to the world, a legacy that we want to contribute to our fellow humans…
While many business coaches will tell you to "follow your dreams" or to "do what you love, and the rest will follow", very few actually know how to translate this dream into a realistic, viable and successful business.
Empower My Business Coaching Program (EMB) will enable you to discover your intimate purpose in life, and to align it with a successful entrepreneurial project in order to turn it into a profitable business.
EMB Coaching Program is offered to you by Nathalie Garson, who is recognised for her competencies and her higher intuition as a Business Coach, and is also an expert in Business Strategy and Marketing optimisation, all of which will provide you with personal fulfilment & business success!
Why Register to Empower My Business Coaching Program?

Empower My Business is born from the realisation that beyond financial success, most entrepreneurs are looking to express something through their business. Many business coaches focus on the financial aspect of the business without making room for the personal fulfilment and the contribution to others, which – study shows – brings us the most satisfaction and happiness.
Nathalie Garson herself has gone through the same journey that she is offering you to go through… She tried many paths in her professional life until she found her true Born To Do. Now she wants to help as many entrepreneurs as possible to do the same!
Nathalie Garson strongly believes that happiness comes from inside, from the choices we make and from the meaning we decide to bring into our lives. That is the reason why she is offering this EMB Coaching Program so that more entrepreneurs will be happy doing what they love, and therefore be even more ready to contribute to the world.
How will EMB Coaching Program help me realise my dream AND become a successful entrepreneur?

Empower My Business Coaching Program will enable you to give birth to your unique business concept. It will offer you tools and methods to unveil your most intimate and personal dreams, all the while integrating them within the business world.
Just like when looking separately at different pieces of a puzzle, it doesn't make any sense…, but when bringing the pieces next to each other, the complete image appears clearly…and then it makes sense!
And only then can we start thinking about Marketing & Communication, and how to promote your business.
With EMB Coaching Program, you will be guided through this step by step method that will take you from your dream to the successful business that you want to build!
What is Empower My Business Coaching Program? and how doest it work?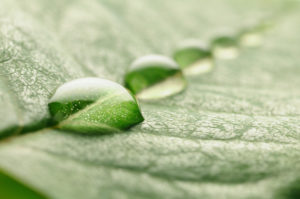 Empower My Business is a Coaching Program that you can register to in 3 different formats, depending on your needs:
– Individual Coaching Program
– Group/Individual Coaching Program
– Group Coaching Program
All of these 3 programs are based on a step by step Business Coaching method, and each has specific added values that can correspond to your needs.
Each session is dedicated to a different theme of the program, with concrete applications and exercises to complete in between the sessions in a workbook that will be provided at the beginning of the program.
With this Business Coaching Program, you will also have the opportunity to create a network of entrepreneurs who share the same goals and are concerned by the same questions as you.
Who is Empower My Business Coaching Program for?

T
he
EMB Coaching Program
is for entrepreneurs who are serious about creating a meaningful, purpose-driven business. Whether for a new business or for an existing one, the entrepreneurs who choose the
EMB Coaching Program
are ready to take their life and their business to the next level!
The
EMB Program
is designed for business owners who are aware of the personal contribution they can bring to the community and who want to find a way to connect the dots… between who they are and what they do.
When is the next EMB Coaching Program and how can I register?

I
f you are ready to invest in your passion and to turn it into a successful business reality, Empower My Business is the perfect Coaching Program for YOU!
Nathalie Garson is a Business Coach & Expert with many years of experience, helping hundreds of Entrepreneurs build their Dream Business. She will help you give birth to your unique business concept because she understands who you are and has the business expertise to make it happen.
For more information on the upcoming starting dates of the Empower My Business Coaching Program, or on the availability for the Individual Coaching Program, contact us today at
contact@nathaliegarson.com
and take your life & your business to the next level!