Do You Feel That?
You don't know where you are standing in your business, you are not sure what to focus on and what is your next priority?
You are not sure what is the next growth strategy that will enable you to reach your goals
You are lacking the visibility on your finances and are not sure how much to invest or what is the return on investment
You are not sure how to do marketing, how to attract new clients and how to increase your sales
You don't have the systems, workflows, teams, and process that will help you grown and scale your business
You get lost in the technical details in the automation of your business
If this is how you feel,
then it is time for the Born To Do Business Program™!
With the Born To Do Business Program™, you will finally be able to realize your dream of being financially successful by sharing your gifts with the world in a business that is aligned with your Born To Do.
With the help of this Program, you will witness exponential growth and reach unprecedented levels of success in your Life and in your Business.
By choosing to be a member of the Born To Do Business Program™ you will not only be able to learn from Nathalie Garson who is an experienced Business Mentor, but you will also be part of the Born To Do Business Community where you will receive the love, the support and the help that you need to choose the right Business Strategy, to have the right Entrepreneur's Mindset and to execute concrete implementation.
Together, we will bring your life and your business to the next level!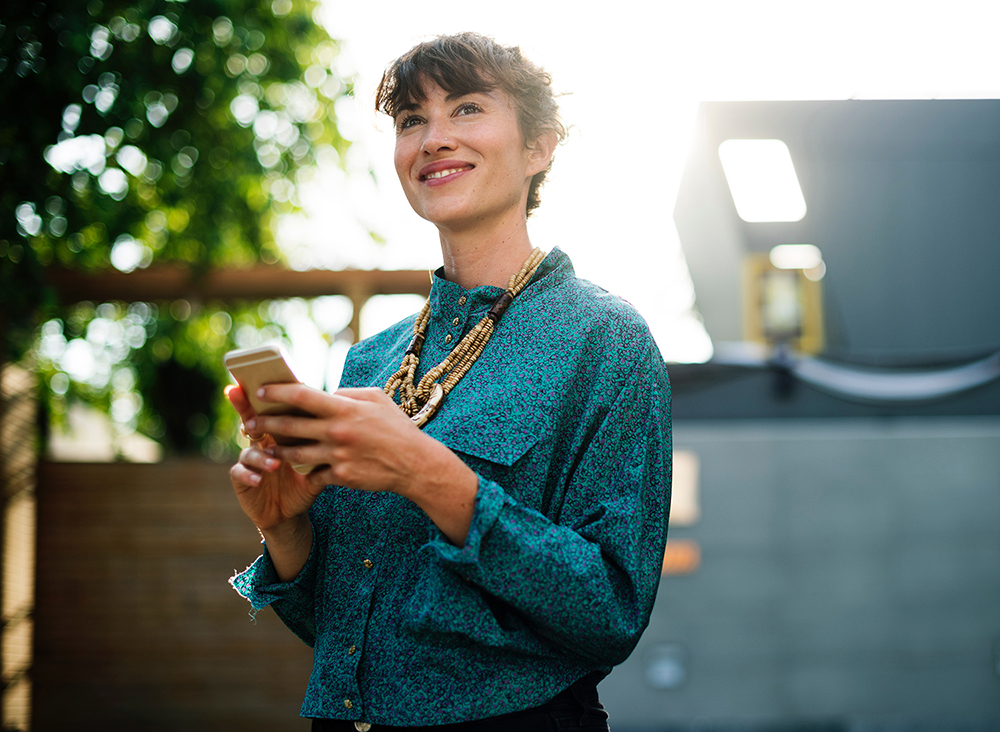 Who is this Program for?
The Born To Do Business Business Program™ is for you if you are a purpose-driven entrepreneur who wants to:
Strategically grow your business
Be financially successful while doing what you love
Be independent and live life on your own terms
Fully realize your Life's Purpose
Create meaning and contribution in your life
Align your Business with your Born To Do
Work on your Mindset and Personal Growth
AND increase your impact
If this is YOU, then Born To Do Business Program™ has been created for you!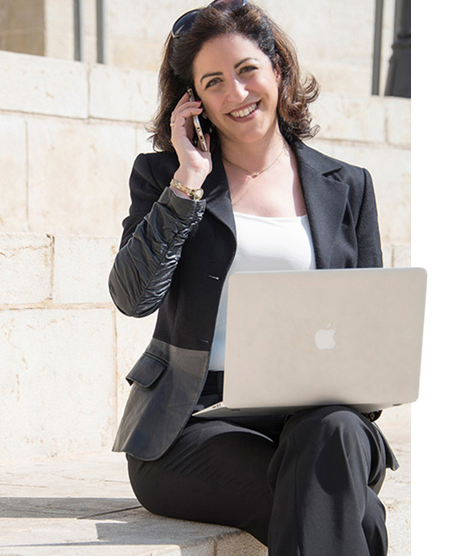 Nathalie Garson is a Business Mentor, a Strategist, and an Inspirational Speaker. She is the founder of the Born To Do Business Movement where empowered Entrepreneurs translate their life's mission into a successful business, so they can share their unique gifts with the world and have a greater impact.
Nathalie's Born To Do Business Programs have helped hundreds of entrepreneurs to acquire the mindset, the skills and the business expertise they need to grow and scale their business to reach financial success. Her unique ability is to enable business owners to be successful, all the while being aligned with who they are to ensure authentic fulfillment and greater contribution to themselves and to others.
Here is what you get:
With the Born To Do Business Program™ you will be able to:
Get a Business Audit to know where you are in your Business today, what is working and what is not
Identify what areas of your business you need to focus on in priority
Get the advice and the expertise of an experienced Business Coach & Mentor with 15 years of experience
Identify different growth strategies to enable you to reach your goals
Plan strategically with money generating activities and exponential growth activities
Plan your financial projections to know what is the investment needed and the return on investment to expect
Get the marketing expertise, strategy, and tools to generate leads, attract more clients and increase your sales
Get the mindset that you need to step into your greatness and go from Solopreneur to become the CEO of your Company
Set up the systems, workflows, and processes that you need to scale your business
Map out the competencies needed to increase your revenue and identify which team you need to build to scale your business
Get help with the technical implementation tools to automate your marketing and your systems
Be held accountable to work on your goals and to implement your strategy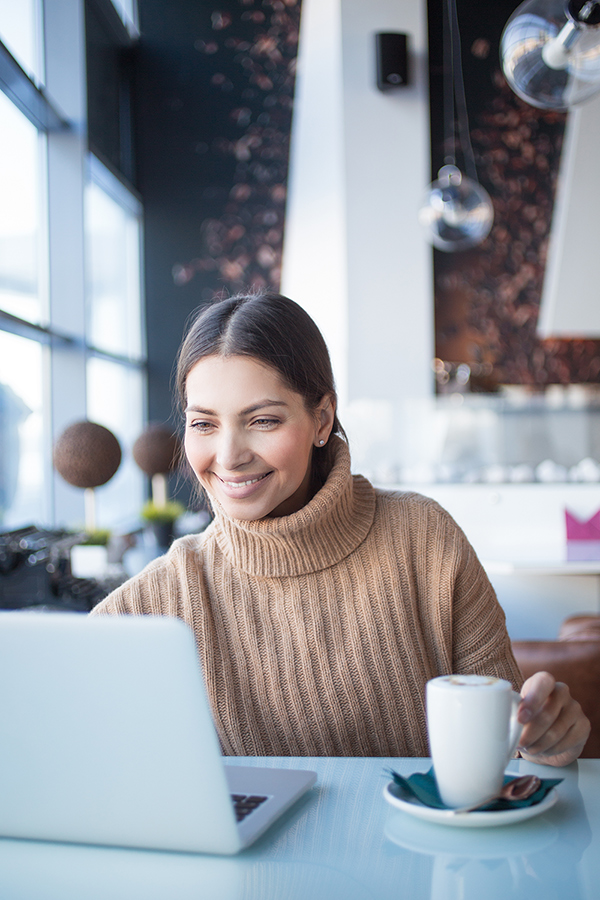 Business Audit
First, we will evaluate your business to understand where you are today, what's working, what's not working and what's missing to ensure the revenue growth that you need

Strategy Session
You will have Individual Strategy Sessions to work on your Business Goals and on your Priority Projects to ensure that you are moving in the right direction with your business

Implementation Session
You will have Individual Implementation Sessions to coach you on the technical tools and on the systems to implement in order to grow your business exponentially

Business Workbook
You will receive a Workbook with frameworks and templates designed to help you reach your goals throughout the Program

Master Program
Every week, you will have access to a Training Module or a Q&A Session on a business topic that will help you stay up to date and learn how to promote your business

Mastermind Session
Every Month, you will participate in a Monthly Mastermind Session to serve as your personal Board of Directors where the other Entrepreneurs of the Community will celebrate your wins and will share their best practices to help you find a solution to your Business challenges

Strategic Planning Session/Day
Every Quarter, you will map out your next 90 Days Goal Plan as well as your Financial Projections in your Strategic Planning Session, and once a year, we will get together for an "in person" Strategic Planning Day to plan the the upcoming year

The Born To Do Retreat
Once a year, we will get together for a Born To Do Retreat to connect to our life's purpose, work on our Mindset, learn how to play a bigger game and be the leader of our business and our lives

Accountability Buddy
You will be able to connect with your Accountability Buddy on a daily basis to ensure that you stay totally focused on your goals and implement each day

Closed Facebook Group
You will have Access to a Closed Facebook Group to exchange in the Born To Do Business Community with other like-minded entrepreneurs

Content Library
You will have access to your Member Center to view the recordings of past Training Modules, to do the exercises and to implement step by step

Bonus Calls
You will get additional Support Bonus Calls to schedule with us whenever you want to!
"What strikes me, again and again, is Nathalie's complete transparency and authenticity. She is as real as can be. I love it. I've watched hundreds of Mentors like her, but I must say that there's something very special about Nathalie. She is real, every word she says comes from a real place, and I very much appreciate that. I also love the people she attracts – they are as real as she is :)"

– Libby Kiszner, Author Coach
"Before I started working with Nathalie, I was already a good professional and I was hesitating to go to a business coach because I thought that I could do it all by myself. But very soon I became overwhelmed and I realized that I did not really know how to run a business. Since I have started working with Nathalie, she helped me optimize and structure my business so that I can focus on growing the business. Today, I feel like I am actually a real business owner and that I got my life back."

– Felicity, Founder of the content company "All this content"
"When I first came to see Nathalie, I was totally overstretched and unable to concentrate on a specific area of my business, I needed more hours in a day, I worked too hard and I was not seeing the results. Nathalie helped me narrow down my vision and align it with my business. Her business expertise helped me reach more clients, increase my impact and become the business owner I was afraid of becoming. She helped make my dream come true and overcome my fears. Having Nathalie with me made all the difference, I could not have done it without her."

– Ruth P, Founder & Director of the Selective Mutism Center
Do You Have More Questions on this Program?
If you are interested in getting more information on the Born To Do Business Program™, fill the form below and we will be happy to schedule a Breakthrough Call with you to get to know you better and to see how this Program can be a good match for you.
Frequently Asked Questions on the Program